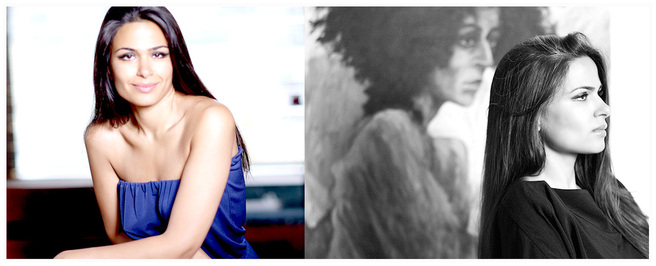 Myra Darious
(born
Neda Rafiezadeh Kermani
in 1982 in Tehran-Iran) after receiving BFA in General Painting from Azad University in Tehran in 2004, Neda moved to France where she obtained CEAP "Certificate of study in Fine Arts" from "l'
Ecole des Beaux-Arts
" in Montpellier as well as advanced degrees in Multimedia, Web designing and Art Direction from
ESCM
(Graduate School of Creation and Multimedia) in 2008 and
Graduate School of Multimedia
in Paris in 2011. Member of "
La Maison des Artistes
" in Paris since 2009 she has exhibited in Iran, Sweden, France and United States. She currently lives and works in New York.
"My interests for the fine arts awoke following an intense philosophical reflection of how to relate to the existence of human being in general, as art makes it possible to reveal the inexpressible, by carrying a different glance through words and thoughts, which assail us.
I represent my world of ideas by personalized allegories, in which visible appearance and the concealed truth overlap. I picture what is commonly taken for reality by modern society and I select images that represent our non-stop search for a moment of joy, happiness, and love. These pictures trace a search for an idealized world far from what repulses us and perhaps from what we cannot admit to ourselves. These pictures confront you with the everyday superficial mask we hide behind.
I create art works showing the human body in the luminous world each has created for themselves. These vivid colors stand as metaphors for their feelings and emotions. Here they are trapped in their solitude, trying to be strong and survive, their true feelings buried deep beneath the glossy surfaces. All of these concepts, I am describing are in paintings, drawings, and sculpture."